>> Thursday, February 18, 2010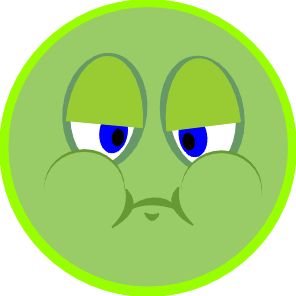 The answer to this question should be simple: If you don't feel well enough to get in your daily miles, don't do them. But runners out there all know how big a dilemma this can be. And I certainly grappled with this question myself last night after a visit to the doctor. I didn't have a fever . . . and I felt, well, OK. But I'm on antibiotics, and that can't mean I'm quite OK enough. Right? Maybe if I only do half of what I'm supposed to. Maybe.
I don't know the best way to answer this question. I could cop out and say: Do what you feel is best for how you're feeling. But that's really no help. So here are some guidelines and information to help you make the decision that's best for you.
1.) Just say no.
First and foremost . . . If you have a fever, just say NO to running. This can increase your risk of complications and keep you sicker longer. A few months ago I ran a fever of about 102 degrees F, and I was training for
a marathon
that was only a few short weeks away. Despite the chills and horrible headaches, etc., I felt so incredibly guilty and panicked about not finishing my workouts.
But I listened to my ailing body. I
skipped an entire week of running
, and my
marathon
turned out just fine. Had I headed out those days, who knows . . . But I'm pretty sure it would
not
have helped me.
Runner's World
also notes:
"Some people think that they can 'sweat out' a fever by running . . . That's wrong. Running won't help your immune system fight the fever."
2.) Keep it Easy.
According to
Running Times Magazine
, you can do the "neck check," wherein if you aren't running a fever and all your symptoms -- stuffy nose, sore throat, headache -- are above your neck, you're golden. However, what RT also notes is that strenuous exercise may increase your chance of having that cold turn into something worse, like bronchitis or pneumonia.
(Needless to say, if you're experiencing problems south of the neck border, JUST SAY NO!)
What does this mean for your yes or no answer to the
"should I run?"
question? If you have mild cold symptoms, go out for an easy run. This means
reduce the number of miles and/or your speed
. For example, last night I was supposed to run 4 on my half marathon schedule. I told myself I'd go out and only do 2. After a slow trot in the snow for two, I decided to continue the rest of my mileage -- only because I was feeling OK -- but kept at the slower speed. For me, this felt fine and even helped with some of my congestion. But everyone and every sickness is different. Listen to your body, and if you start to feel worse, head back early.
3.) Take it inside.
If you pass the neck test, you might consider bringing your workout indoors. A few lazy miles on the treadmill might be just the thing you need to quiet your mind and ease your body. I would have certainly logged my miles last night on the treadmill if I had planned my day out right. Sometimes you just need to be in the warmer air -- plus, it's a bit "safer" than heading out when it's 10 degrees and dry . . . which can worsen conditions like sinus infections.
4.) Keep your mind at ease.
You WILL get better in time. So if you find you really shouldn't run, use the time you allotted to the activity to your benefit. Maybe that means taking a well-deserved nap. Maybe a little easy yoga. Perhaps kick back with the latest issue of
Runner's World
. Cook yourself some
veggie pho
, which just-so happens to be my favorite remedy.
Do something for yourself. It might help you get better faster.
5.) Return when you're ready.
If you were in the NO RUNNING group, hold off until your symptoms are better for at least one or two days. Go too soon and you might risk relapse. And ease back into it. After all, your body has been through its own marathon of sorts. Think of how you'd recover from that, and use that as your guide to returning to running. In the scheme of your running career, this is just a mild setback. And the rest probably did you body a bit of good. Keep positive, and happy trails!
(Obviously, I'm not a healthcare provider. I'm a blogger who's also a runner who's also been sick a lot. The information I've provided in this post is based on articles I've read and my own experiences. In no way should my advice substitute from someone with the education and licenses -- you know, like doctors who don't just play so on TV.)
OTHER RUNNING-RELATED POSTS:
Like what you just read? You can
subscribe to the feed
of these posts or
follow us on Twitter
or
Facebook
to be the first to know what the (never home)makers are up to. And we'll love you forever!